Accreditation
In 2019 the Agricultural University was granted its latest valid institutional accreditation by the National Evaluation and Accreditation Agency with very high grades, valid until 2025.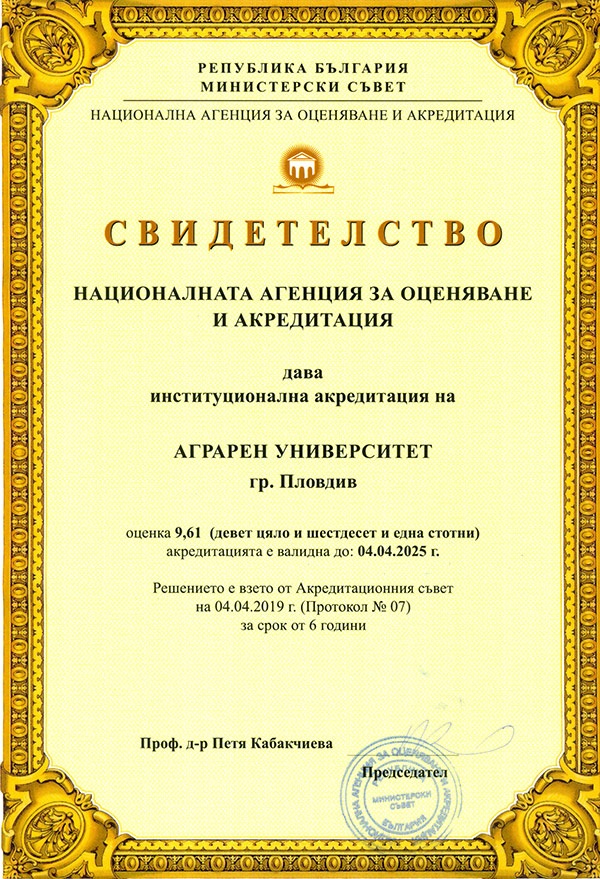 The diploma, awarded by the Agricultural University of Plovdiv is a stepping stone to the professional realization and career development of the graduates. Employers highly evaluate the quality of training and acquired knowledge and skills. Representatives of agribusiness offer practical placement and internship to students, deliver thematic lectures, participate in the discussion of new curricula, and as members of the State Examination Board.
Bulgarian and foreign graduates of AU apply the acquired competencies in Europe, Africa, Asia, and America.