II International Forum - Dialogue of Young Scientists: Science Talks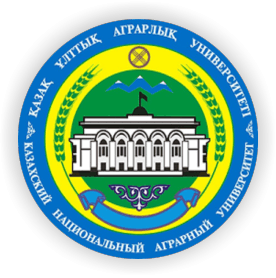 02.06.2020
The purpose of the Forum is to combine efforts and development of the creative activity of young scientists to solve modern science problems.
The Forum program will include reports by young scientists on the Digitalization of Agriculture, Natural Resource Management, Plant Science, Animal Science, Veterinary Medicine, Food Safety, Agribusiness, Agricultural Engineering, and Agricultural Energy Supply.
The Forum is a unique platform for exchanging experience, results, and information. Moreover, the Forum attracts young scientists to research by expanding scientific-technological communication and commercializing research. The Forum will strengthen collaboration between young scientists from the World's leading universities and organizations.
The representatives of the Science Council under the Foundation of the First President of Kazakhstan— Elbasy, Chairmen of the Council of Young Scientists and scientists from Albania, Armenia, Belarus, Canada, China, Colombia, Germany, Hungary, Italy, Kazakhstan, Kyrgyzstan, Malaysia, Russia, the United States, Turkey, Uzbekistan, and Ukraine will participate the Forum. 
Location: Digital Center, Main Building, Kazakh National Agrarian University, Abay Avenue 8, Almaty, Kazakhstan
Time: 14: 00 (Nur-Sultan Time)
A platform for the online Forum: Cisco Webex meetings - https://kaznau.webex.com/meet/... | or by meeting number: 913824181
Contact person: 
Bekzat Turegeldiyev: +77028423888, bekkanly@gmail.com
Gulnar Akhmetkhanova: +77022559197, akhmetkanova90@gmail.com