Agricultural University- Plovdiv – partner in UNIgreen - alliance for creation of European university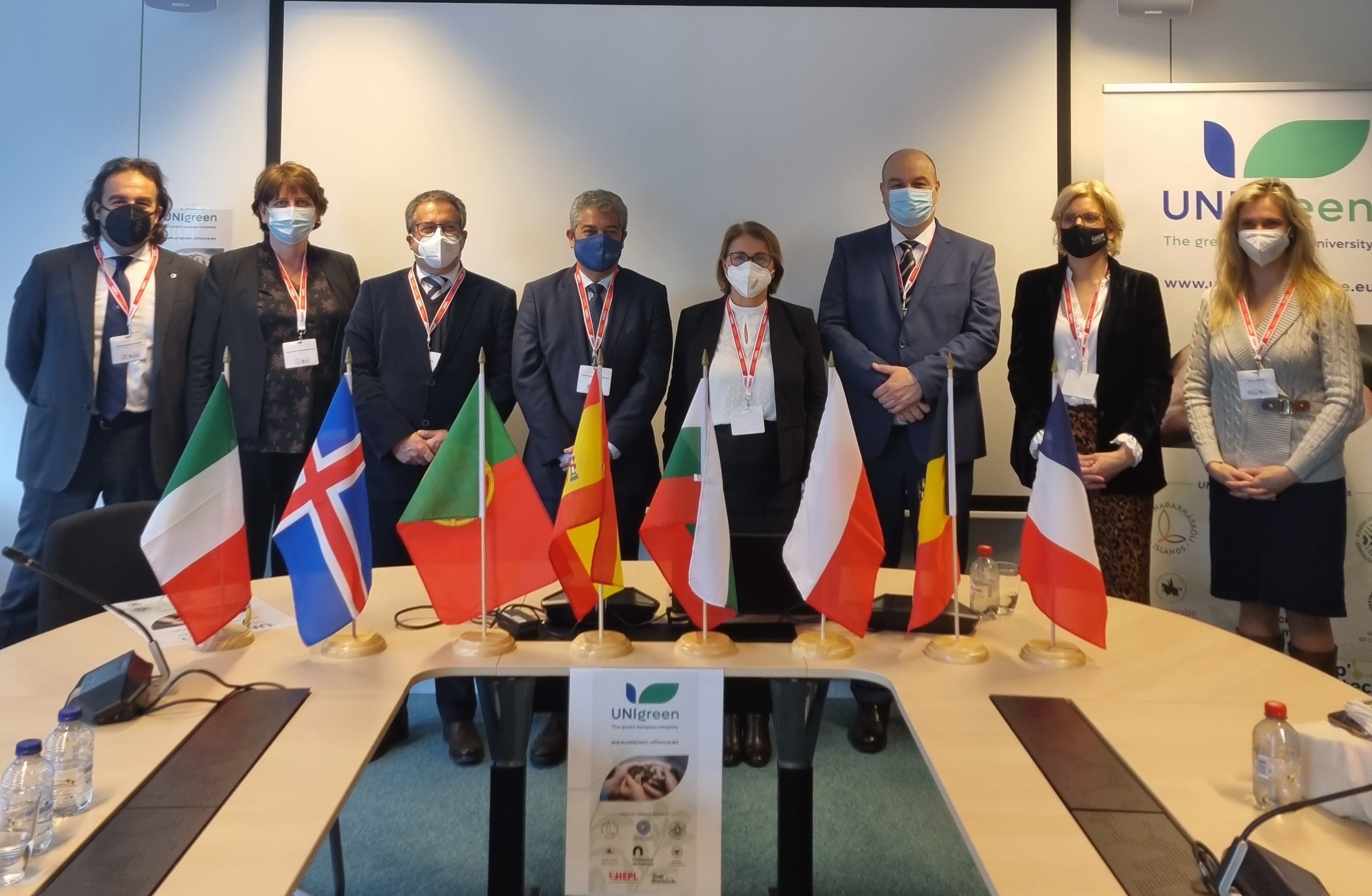 18.02.2022
On February 17th, 2022, the eight UNIgreen partners took an important step towards the creation of this European university focused on agronomic, biotechnology and life sciences.

In 2020, the University of Almeria- Spain has initiated a European university alliance around these promising scientific fields.
Professor Hristina Yancheva – Rector of the Agricultural University – Plovdiv, and rectors of the other higher education institutions:  the University of Almería – Spain,   Agricultural University of Iceland – Iceland, Instituto Politécnico de Coimbra – Portugal, Paris Sup'Biotech – France, Università degli Studi di Modena e Reggio Emilia – Italy, Warsaw University of Life Sciences – Poland, Haute École de la Province de Liège – Belgium, met in Brussels for a major step in the realization of this project: the signature of the grant application sent to the European Commission to finance Unigreen's future missions and actions.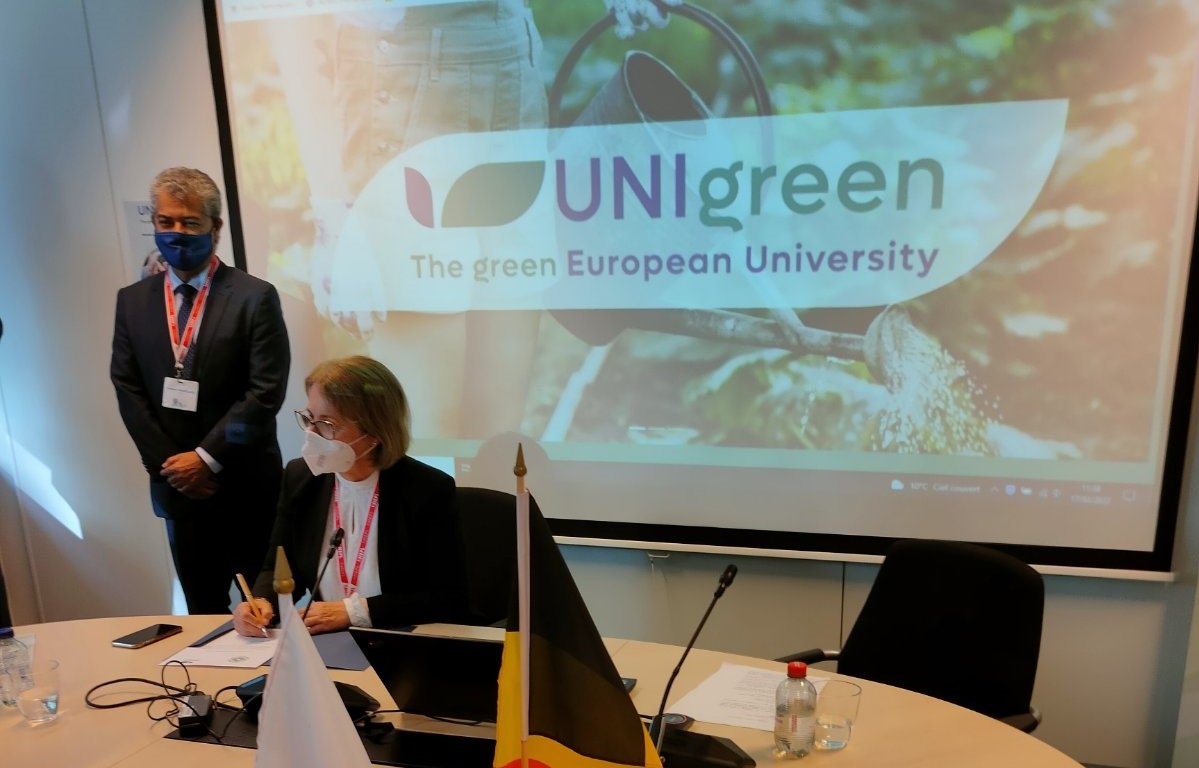 By strengthening their ties in education, research, innovation, best practices and knowledge transfer, the eight partners of this transnational UNIgreen campus aim to position themselves as a benchmark European institution in terms of higher education and research in the fields of agronomy, biotechnology and life sciences.

The privileged contacts established within the framework of this European university will offer teachers the possibility of working on interdisciplinary and international research or projects. They will also facilitate, for the teaching staff but also for the administrative team, mobility, various collaborations, language learning.
Students will have the opportunity to follow study programs jointly developed by the educational institutions involved, to choose virtual or blended learning via a future virtual campus, to study abroad (and to benefit from related aid), to enrich their linguistic knowledge and to increase their rate of employability at the end of their course.